ChangeGroup exchange rates
Today's latest ChangeGroup travel money exchange rates, updated 3 minutes ago at 6:25pm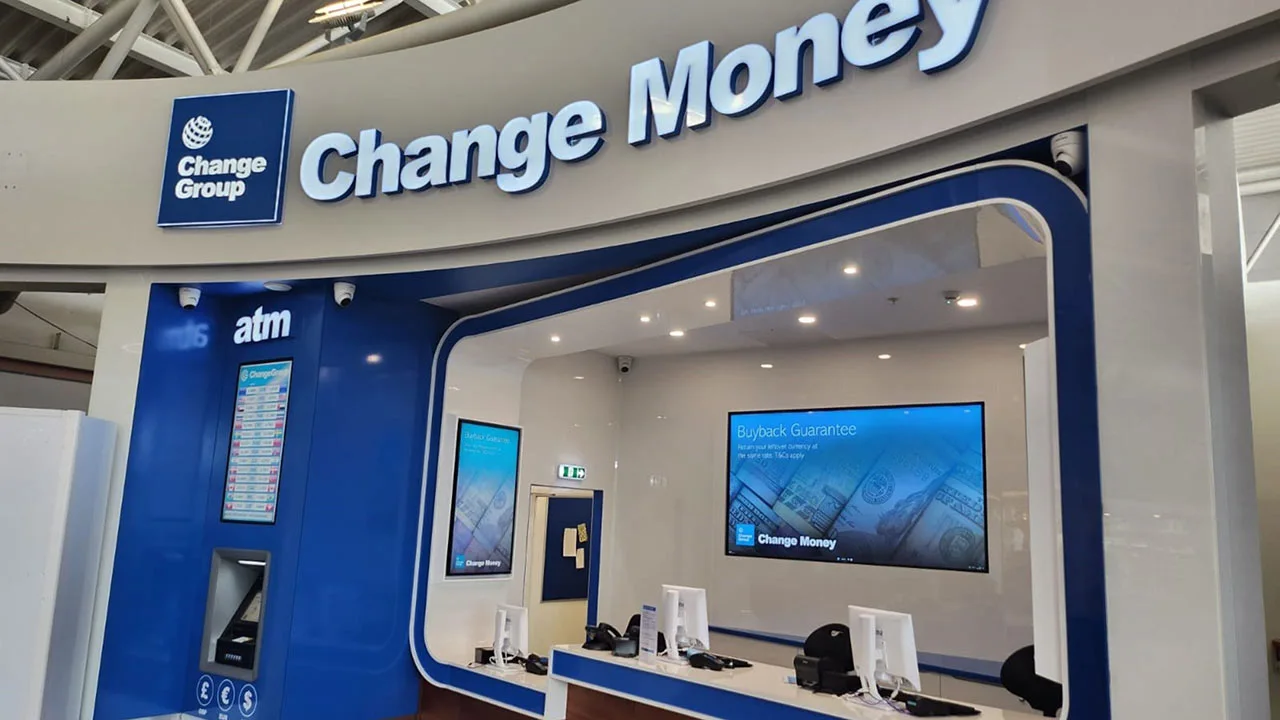 ChangeGroup have 49 currencies in stock and ready to order now. Buy online and collect your order from any ChangeGroup branch, with over 100 locations across the country including airports, railway stations and shopping centres.
Jump to section:
ChangeGroup travel money rates
These are the latest ChangeGroup exchange rates available right now. You must buy or reserve your currency online to guarantee these rates or you may be given a lower rate in-store.
Compare ChangeGroup's exchange rates
We compare hundreds of exchange rates from dozens of currency suppliers across the UK. Select a currency below to see how ChangeGroup's rates compare against other providers. Bear in mind that exchange rates aren't the only important factor when it comes to getting the best deal; commission, card surcharges and delivery costs can all affect the final amount of currency you'll receive. You can see the full range of currency deals on offer right now on our travel money comparisons.
Travel money order limits and fees
For online travel money orders, the minimum order amount is £200 and the maximum is £2,500. ChangeGroup do not charge commission, but an admin fee may be charged for smaller orders so be sure to check this beforehand. Home delivery is not available at this time so you must collect your order from a ChangeGroup branch.
Travel money for in-store collection

| | |
| --- | --- |
| Minimum order amount | £200 |
| Maximum order amount | £2,500 |
| Surcharge for payment by debit card | None |
| Surcharge for payment by credit card | None |
Travel money for home delivery

| | |
| --- | --- |
| Minimum order amount | Not offered |
| Maximum order amount | Not offered |
| Minimum order amount for free delivery | Not offered |
| Delivery charge for orders under free delivery amount | None |
| Surcharge for payment by debit card | None |
| Surcharge for payment by credit card | None |
Latest ChangeGroup reviews
Our users have rated ChangeGroup Bad in 16 reviews. Read more on our ChangeGroup reviews page.
Awful experience
Awful experience Rude staff. I don't recommend Oxford Street / Bond St Stn London branch. Male staff member needs to be send for customer service training. They charge handling fee and service fee. It's a joke.
Mick
Do NOT buy foreign currency at the Gatwick ATMs. The exchange rate is the biggest rip-off you will ever see in FX dealing. 100 euros today should cost 86 sterling; the machine charged 108.
Kenneth Jackson
I was told that they don't charge a commission an i was charged $52.18 commission rip off stay away
The euro rate at ChangeGroup right now is 1.13. You'll need to buy or reserve your euros online to guarantee this rate; the euro rate offered in your local store may be lower if you don't order online beforehand.