Our mission
We believe that exchanging currency should be simple, fair and transparent. Whether you're looking to buy currency for an upcoming trip, sell unused currency, or send money overseas; our unique currency comparisons are designed to cut through the jargon and show you the best deals on offer from a wide range of the UK's biggest foreign exchange providers.
Since 2010, we've helped millions of British travellers and businesses get the best foreign exchange deals by comparing the exchange rates, costs and features from the UK's top currency exchanges.
What makes us so special?
Glad you asked! We are completely unbiased and independent, and our comparisons are built for our users, not profit-seeking shareholders, so you won't find companies sponsoring results or paying to be at the top of any comparisons. We collect our own data and use purpose-built software to provide a unique comparison service that you won't find anywhere else. No clones here! In fact, we compare more currencies, more companies and more exchange rates than any other comparison site, and our currency affiliates include some of the biggest brands on the high street such as the Post Office, Tesco Bank and John Lewis.
We also provide data to other businesses and websites in the foreign exchange industry. Our exchange rate feeds are used by a number of privately-owned currency exchanges to set their rates and pricing levels; Google use our company reviews in their business profile infoboxes, and our travel money whitelabels are used by other comparison websites in the holiday and finance sectors, so you can trust us as a authoritative source of currency information.
How we are funded
Some companies pay us a small commission for featuring in our product comparisons. This helps to fund our costs and keeps our site squeaky clean and free of advertisements. None of the commission we receive affects the price you pay or the quotes you receive.
Our company
Compare Holiday Money and CompareHolidayMoney.com are trading names of Viridian Media Limited. Our registered address is: Viridian Media Limited, International House, 142 Cromwell Road, Kensington, London, SW7 4EF. Our company registration number is 10021682. We are registered as a data controller with the Information Commissioner's Office under reference ZA211933.
2010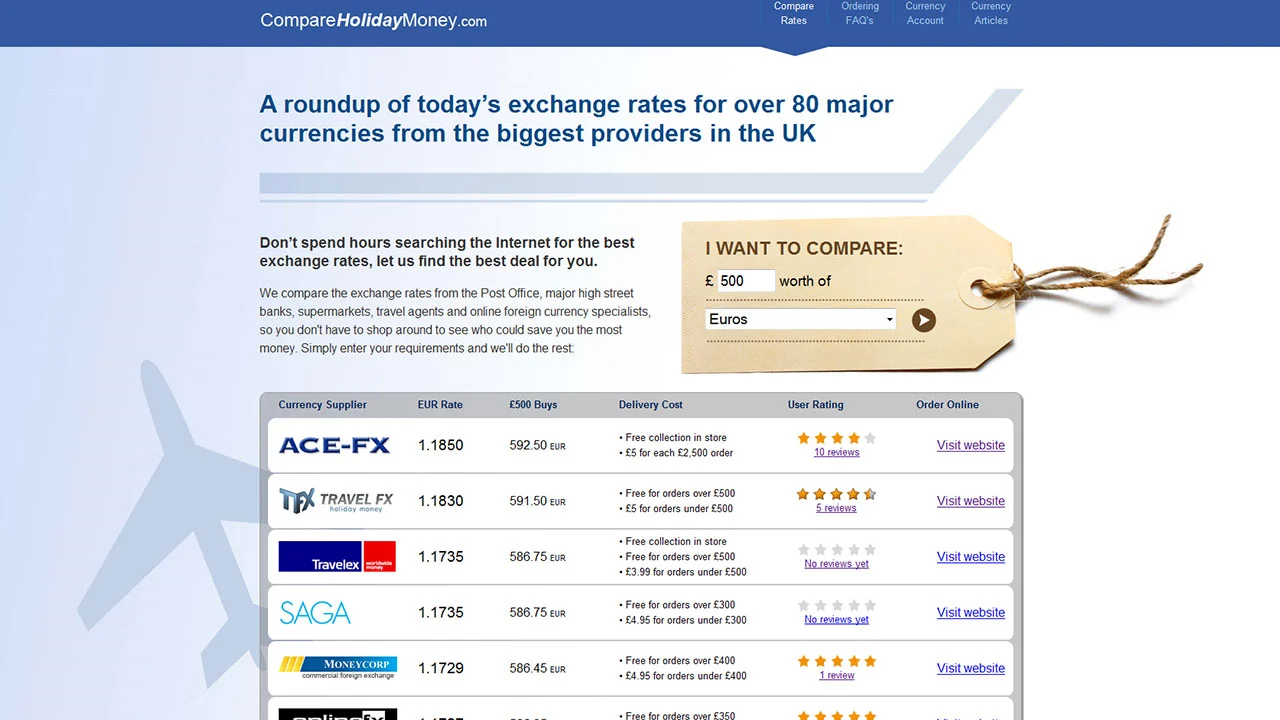 2012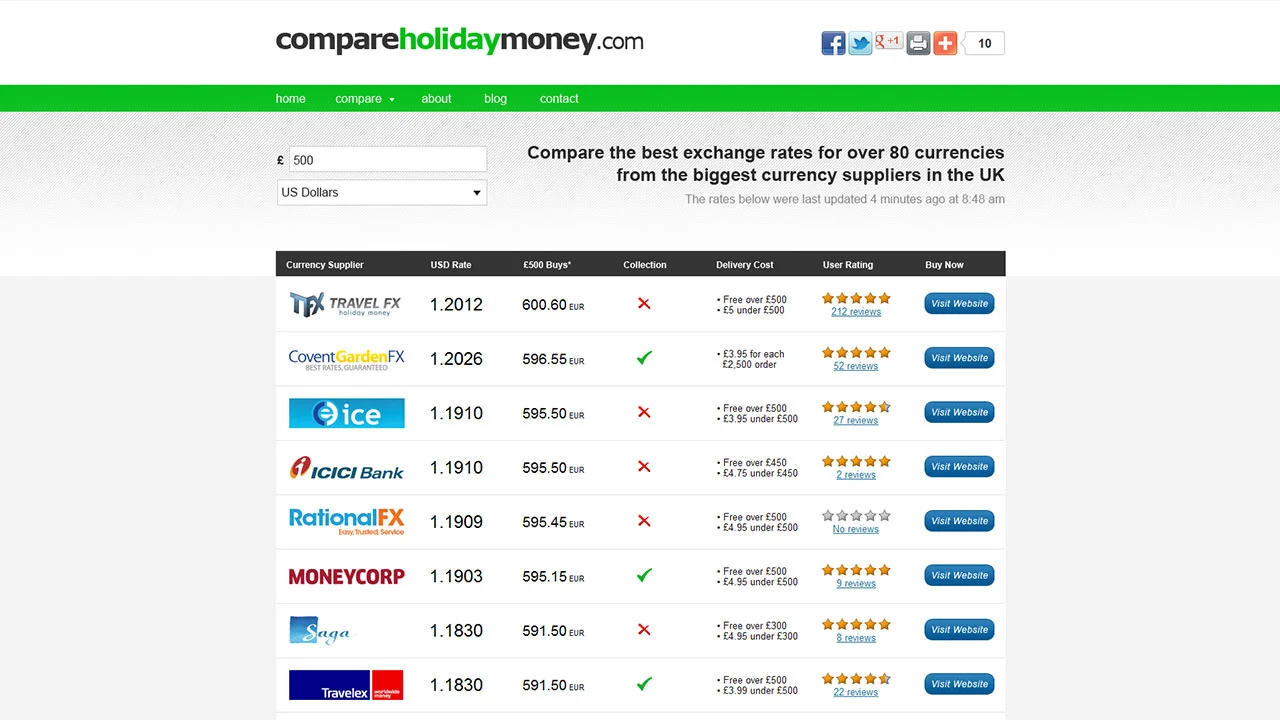 2015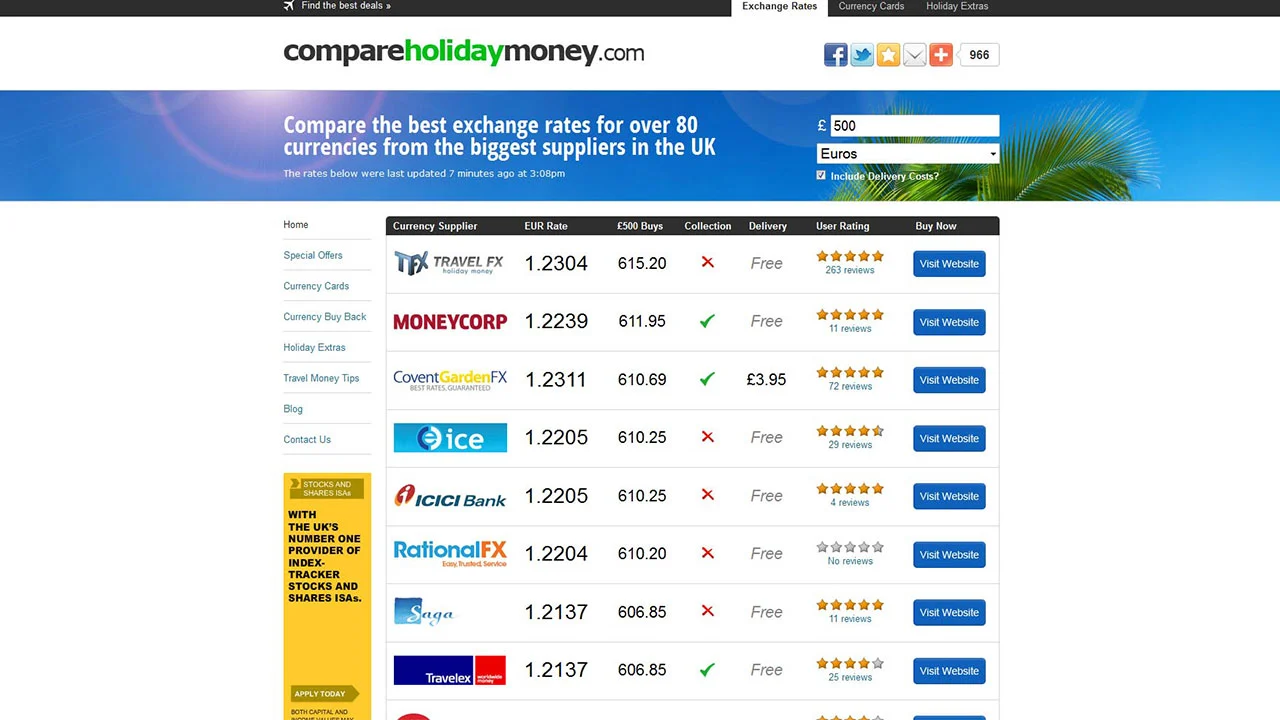 2017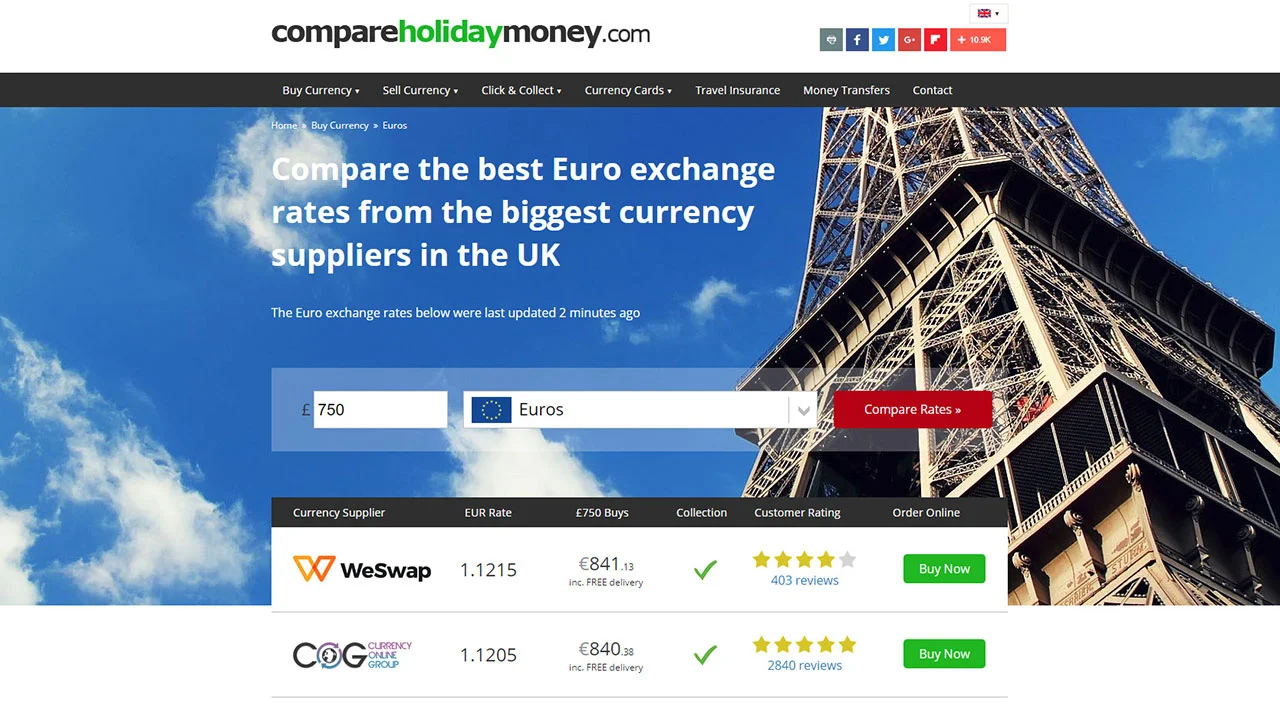 2019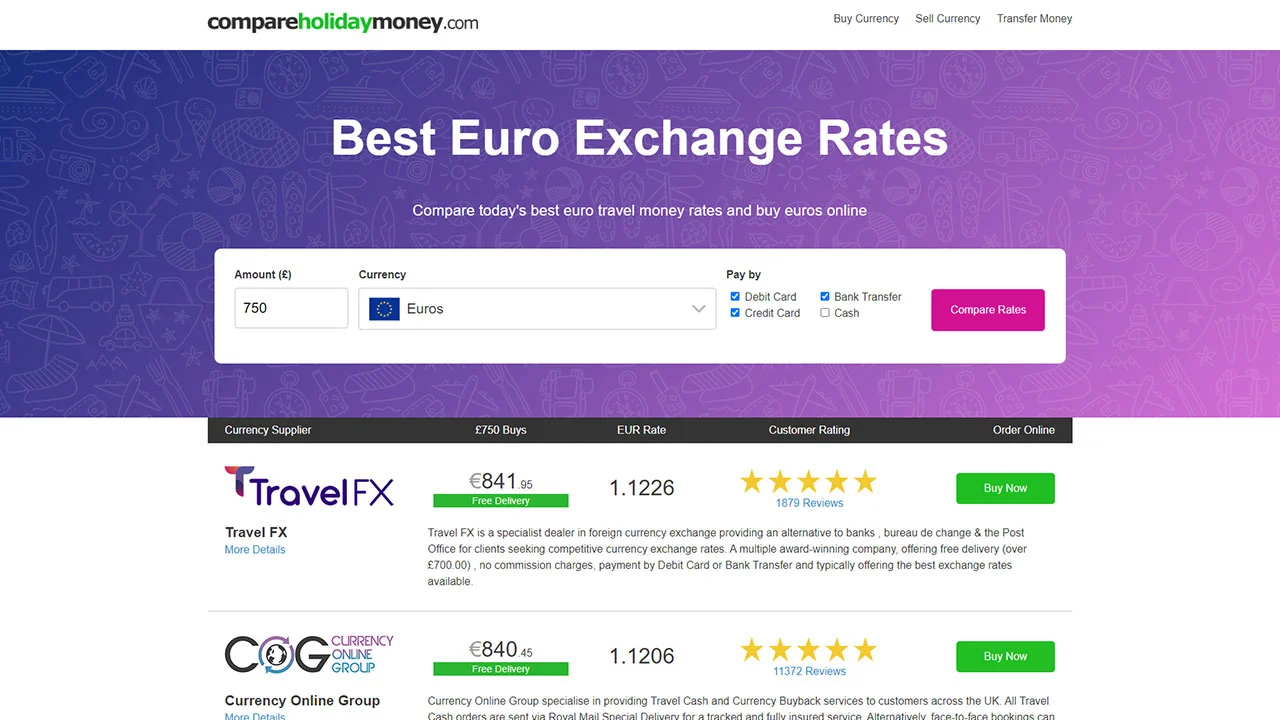 2023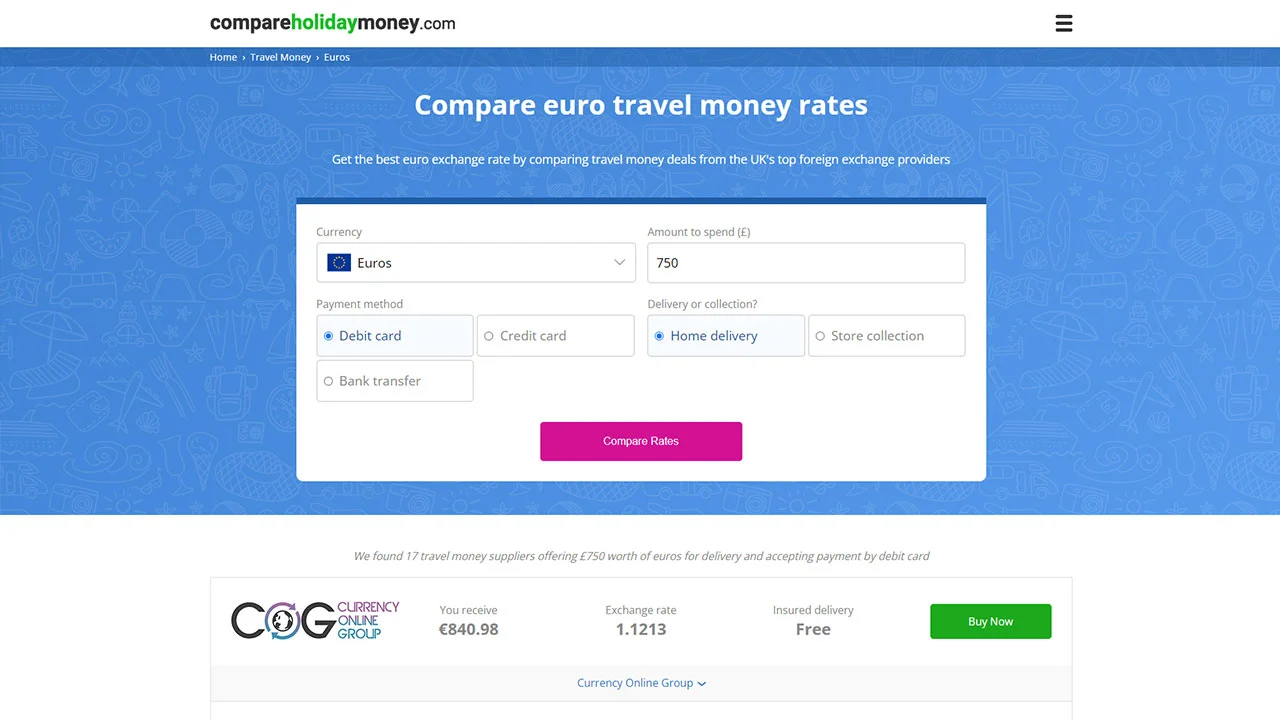 Contact us
For details on how to contact us, please see our contact page.