Post Office exchange rates
Today's latest Post Office travel money exchange rates, updated 5 minutes ago at 4:30pm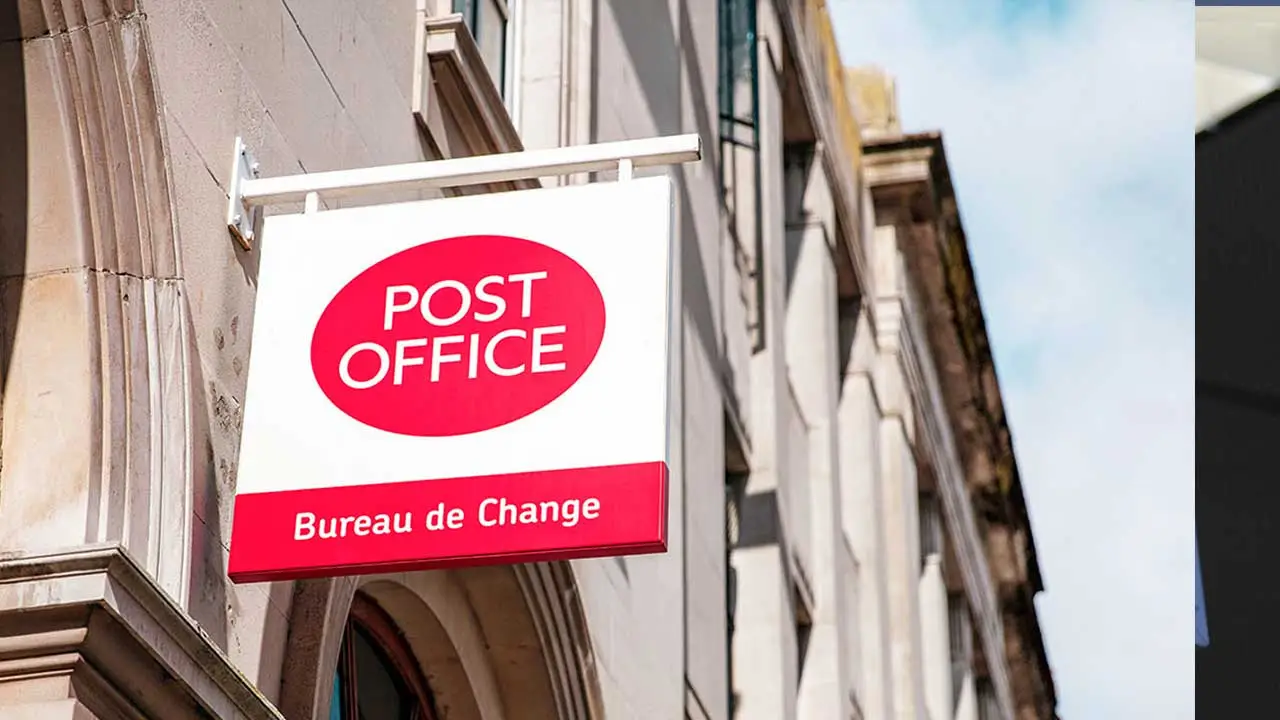 The Post Office have 56 currencies in stock and ready to order now. Buy online and get your currency delivered securely to your door, or collect your order from one of over 11,000 Post Office Bureau de Change branches across the UK.
Jump to section:
Post Office travel money rates
These are the latest Post Office exchange rates available right now. You must buy or reserve your currency online to guarantee these rates or you may be given a lower rate in-store.
Compare the Post Office's exchange rates
We compare hundreds of exchange rates from dozens of currency suppliers across the UK. Select a currency below to see how the Post Office's rates compare against other providers. Bear in mind that exchange rates aren't the only important factor when it comes to getting the best deal; commission, card surcharges and delivery costs can all affect the final amount of currency you'll receive. You can see the full range of currency deals on offer right now on our travel money comparisons.
Travel money order limits and fees
The Post Office have a minimum order value of £400 for in-store collection and £400 for home delivery. The maximum amount you can order is £2,500 for collection and £2,500 for delivery. Delivery is free for orders over £500, otherwise a £4.99 delivery charge will apply.
Travel money for in-store collection

| | |
| --- | --- |
| Minimum order amount | £400 |
| Maximum order amount | £2,500 |
| Surcharge for payment by debit card | None |
| Surcharge for payment by credit card | None |
Travel money for home delivery

| | |
| --- | --- |
| Minimum order amount | £400 |
| Maximum order amount | £2,500 |
| Minimum order amount for free delivery | £500 |
| Delivery charge for orders under free delivery amount | £4.99 |
| Surcharge for payment by debit card | None |
| Surcharge for payment by credit card | None |
Latest Post Office reviews
Our users have rated the Post Office Poor in 637 reviews. Read more on our Post Office reviews page.
Carol Wilson
After looking at the post office travel card website I was under the impression I could collect a card from my local PO or order online. Upon arrival I was then told I needed to load up a minimum of £50 to get the card. After receiving a receipt [...]
Cecilia bufton
I bought a card to go to Turkey and loaded £150 to be Lira. I don't understand exchange rates but they only given me £128 worth of Lira on the card! Surely that's not right. Called PO and they said it was. I'm not using this card again!
Neil Griffit0hs
What a waste of time, effort, and money this card is totally useless. Although I read the reviews before getting my card, I thought that I would make up my own mind regarding the bad reviews. I went Into my local post office counter to get this car [...]
The euro rate at the Post Office right now is 1.121. You'll need to buy or reserve your euros online to guarantee this rate; the euro rate offered in your local branch may be lower if you don't order online beforehand.
On average, the Post Office's exchange rates are slightly lower than those offered by other high street brands such as Tesco and John Lewis. Many customers who buy their travel money with the Post Office do so because of the Post Office's brand name and convenient locations - there are over 11,000 Post Office Bureau de Change across the UK - but this convenience comes at a cost in the form of slightly lower exchange rates than those available elsewhere.
If you plan on buying your currency with the Post Office, the golden rule is to always reserve your currency online first so you get their online exchange rate. If you turn up and order over the counter at your local branch, you may be given a much lower rate. Ultimately, if you want the absolute best exchange rate on the market, better currency deals are usually available from other suppliers. Check out our travel money comparisons to find the best currency deals available right now.