20 Dec 2016
|
379 Views
It is likely that the Euro will drop a little during this week, either that or the Pound and US Dollar will gain a little value on the back of a looming crisis with Italy's biggest bank, Monte dei Paschi di Siena. Italy is seeking €20Billion in a bailout that could otherwise see the individual savers lose their deposits. The new Italian premier has only been in the job a week following Renzi's resignation so not a happy time for Paolo Gentiloni.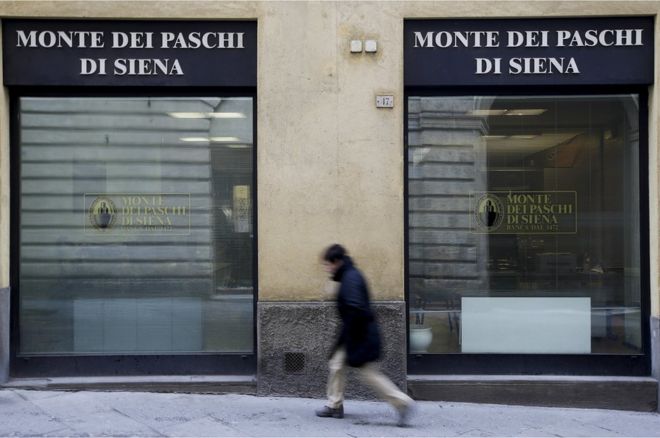 If the EU will not bail out the bank then it will fall on the Italian goverment to do so and that is a government already struggling financially, the Independent actually ran a story in June on 'Why Italy's economy is about to collapse'. That may have been a bit preemptive and to be honest more than a little overshadowed by a referendum thing that happened the same week but the same conditions still exist and are now even closer to the crisis point. The deadline of the end of this week is now significantly closer than it was back in June.
Italy is basically suffering what we called the credit crunch. Whereas we worked though it back in the 'noughties' Italy hasn't and the problem has festered until they have reached this point. In the same way we acted quickly to bail out the banks in crisis the Italians have little appetite for major interventions, favouring more subtle changes in regulation over state bailouts. Since then we have at least got some of out money back with the limited selling off of Lloyds stock, the government now only holds about 7% but the Italian problems have only deepend.
I don't want to sound callous but the tragic events in Berlin overnight are going to make this situation worse as well. If fear hits the German Christmas holiday economy that is going to have an effect. Most of these financial markets are run by computers now and they are totally unfeeling automata. It doesn't take a lot for a €20B bailout to suddenly become €22B or €25B if some algorhythm sees a profit in it!