Today's latest Travelex travel money exchange rates, updated 4 minutes ago at 5:15pm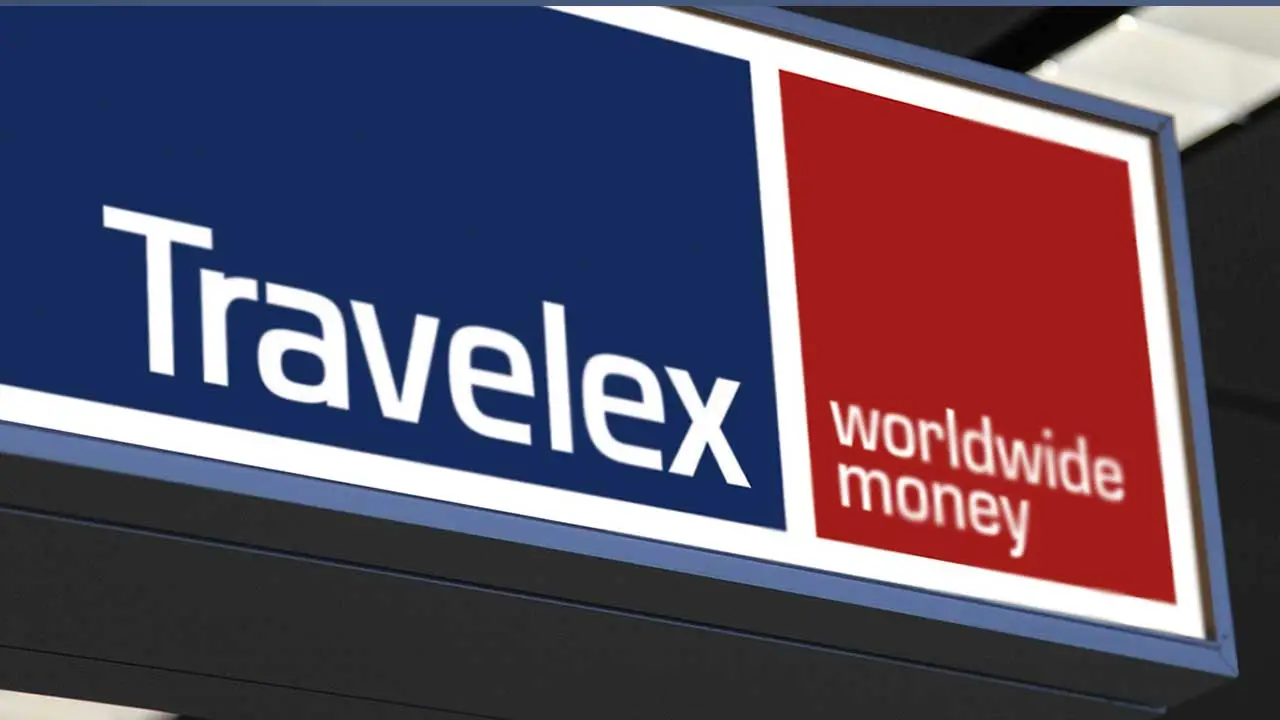 Travelex have 45 currencies in stock and ready to order now. Buy your currency online and get it delivered securely to your home address, or collect your order from any Travelex bureau de change.
Jump to section:
Travelex travel money rates
These are the latest Travelex exchange rates available right now. You must buy or reserve your currency online to guarantee these rates or you may be given a lower rate in-store.
Compare Travelex's exchange rates
We compare hundreds of exchange rates from dozens of currency suppliers across the UK. Select a currency below to see how Travelex's rates compare against other providers. Bear in mind that exchange rates aren't the only important factor when it comes to getting the best deal; commission, card surcharges and delivery costs can all affect the final amount of currency you'll receive. You can see the full range of currency deals on offer right now on our travel money comparisons.
Travel money order limits and fees
There are no minimum or maximum order amounts for travel money bought over the counter, but an admin fee may apply to smaller orders so be sure to check this out if you're planning to buy at a Travelex kiosk or bureau de change. For online travel money orders, the minimum order amount is £100 and the maximum is £2,500. Delivery is free for orders over £600, otherwise a £7.49 delivery charge will apply.
Travel money for in-store collection

| | |
| --- | --- |
| Minimum order amount | No minimum |
| Maximum order amount | No maximum |
| Surcharge for payment by debit card | None |
| Surcharge for payment by credit card | None |
Travel money for home delivery

| | |
| --- | --- |
| Minimum order amount | £100 |
| Maximum order amount | £2,500 |
| Minimum order amount for free delivery | £600 |
| Delivery charge for orders under free delivery amount | £7.49 |
| Surcharge for payment by debit card | None |
| Surcharge for payment by credit card | None |
Latest Travelex reviews
Our users have rated Travelex Poor in 170 reviews. Read more on our Travelex reviews page.
Courtenay
I would rate this card 0 if I could! This card is a joke, do not recommend at all! 3 days for money to transfer when you're overseas is ridiculous, cars still has plenty of money on it and just randomly declines (cannot be linked to a merchant buff [...]
Claire
Awful exchange rate, card was randomly declined, and the app is so slow to update my balance I never knew how much money I had. Closed the card as soon as I came home after first trip.
Jamie F
Would rate this under 1 star if I could. Card was rejected multiple times abroad, only managed to use it on a few payments and only in the airport. Turns out the payments I was trying to make WERE charged to the card but rejected at point of sale s [...]
The euro rate at Travelex right now is 1.1311. You'll need to buy or reserve your euros online to guarantee this rate; the euro rate offered in your local branch may be lower if you don't order online beforehand.
Travelex's exchange rates are typically average, and their currency deals are comparable to other high street bureau de change such as the Post Office. Travelex have kiosks in many of the UK's major airports, but these premium locations usually offer worse exchange rates compared to the rates available online, and customers often feel ripped off when they realise they were given a lower rate over-the-counter. If you're planning to buy your travel money with Travelex, make sure you reserve your order online first so you get the better online exchange rate.
If you want the absolute best exchange rate on the market, better currency deals may be available from other suppliers, especially if you order online. Check out our travel money comparisons to find the best currency deals available right now.