Marks & Spencer exchange rates
Today's latest M&S Bank travel money exchange rates, updated one minute ago at 4:15pm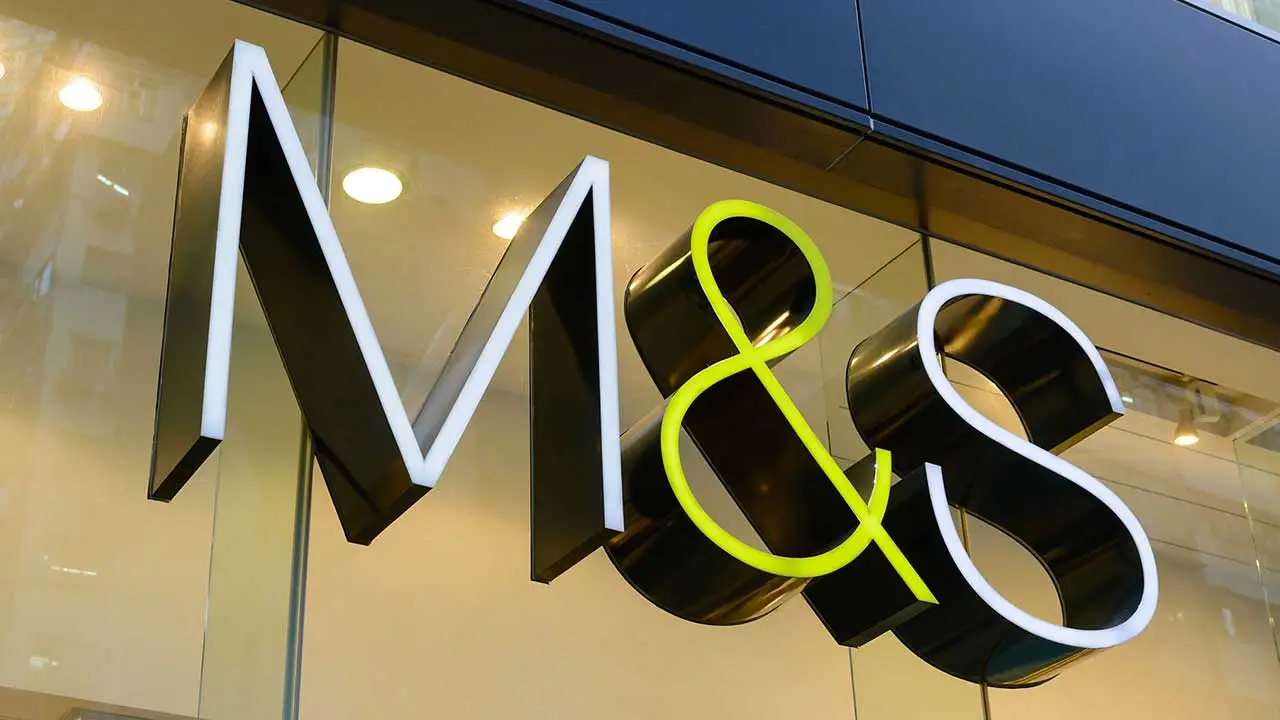 Marks and Spencer have 52 currencies in stock and ready to order now. Buy online and collect your order from one of over 450 M&S Bank Bureaux across the UK. Home delivery is not offered for travel money orders, but you can reserve your currency online and collect it from your nearest store on the same day if you order before 4pm. You must buy your currency online to guarantee these rates or you may be given a lower rate in-store.
Jump to section:
M&S Bank travel money rates
These are the latest M&S Bank exchange rates available online right now.
Compare M&S Bank's exchange rates
We compare hundreds of exchange rates from dozens of currency suppliers across the UK. Select a currency below to see how M&S Bank's rates compare against other providers. Bear in mind that exchange rates aren't the only important factor when it comes to getting the best deal; commission, card surcharges and delivery costs can all affect the final amount of currency you'll receive. You can see the full range of currency deals on offer right now on our travel money comparisons.
Travel money order limits and fees
M&S offer a collection service for travel money with no minimum or maximum order limits, and no commission. Home delivery is not available at this time.
Travel money for in-store collection

| | |
| --- | --- |
| Minimum order amount | No minimum |
| Maximum order amount | No maximum |
| Surcharge for payment by debit card | None |
| Surcharge for payment by credit card | None |
Travel money for home delivery

| | |
| --- | --- |
| Minimum order amount | Not offered |
| Maximum order amount | Not offered |
| Minimum order amount for free delivery | Not offered |
| Delivery charge for orders under free delivery amount | None |
| Surcharge for payment by debit card | None |
| Surcharge for payment by credit card | None |
Latest M&S Bank reviews
Our users have rated M&S Bank Average in 58 reviews. Read more on our M&S Bank reviews page.
Jenkins
Tried to buy euros on line it would not let me put details in phoned customer service said online was down go to local store which I did they said nothing they can do as it's online totally useless all round. Going to tesco same deal with tesco ca [...]
Shirani
Terrible I ordered Canadian dollars online to collect in store at Kingston. Received all in small denominations and was told that they don't have Canadian dollars in 100 denominations.
Zemzam
I have handed over a total of £500 (10x£50 notes wrapped with an elastic band for the purchase Japanese yens ) to a lady at the desk in kingston branch , she put to one side on the desk £100 & inserted the rest in the machine reading £300 . [...]
The euro rate at Marks and Spencer right now is 1.1305. You'll need to buy or reserve your euros online to guarantee this rate; the euro rate offered in your local branch may be lower if you don't order online beforehand.
Marks and Spencer's exchange rates tend to be slightly better than those offered by other high street supermarkets including Sainsbury's and Tesco, but make sure you order your currency online beforehand or you may be given a lower rate in-store.
Unlike it's rivals, M&S does not offer currency for home delivery which means you'll need to collect your order in person from a nearby M&S travel money bureau.
If you want the absolute best exchange rate on the market, better currency deals are still available from other suppliers, especially if you order online. Check out our travel money comparisons to find the best currency deals available right now.